Project Vision & Film
Watch, 5:33

As developers, we are dedicated to creating projects that have meaning. Buildings that inspire. Architecture that matters. To us, New York is a wonderful global melting pot that has always attracted the best of all things in terms of innovation and creative vision. In that spirit, we believe there is something quite special about bringing to New York world-renowned architects who have never previously designed buildings in the city. Through this filter, we look at new development sites every day and try to identify appropriate architects for these properties.
But for our absolute favorite architects, the true masters of our time, our process is inverted. We think about the work of these living legends and how it relates to the urban landscape of New York. With a contextual vision in mind, we attempt to identify sites that will be entirely complementary to their work.
Tadao Ando was at the very top of this list of favorites, and we spent a long time identifying the right project for him. When we first looked at what was then a parking garage at 152 Elizabeth, we knew that we had found it. It was perfect; situated on the edge of Nolita, Soho, the Bowery, and Chinatown, the site has a raw energy that is both industrial in its nature and chic in its location. If the location could speak about the material that best reflected its soul, it would sum it up in two words: architectural concrete. And so began a great journey to Japan: We flew to Ando-san's office in Osaka, toured several of his projects throughout the country, experienced the profundity of his work (especially on the island of Naoshima and at the Church of the Light), and spent quality time with him.
Amit Khurana & Saif Sumaida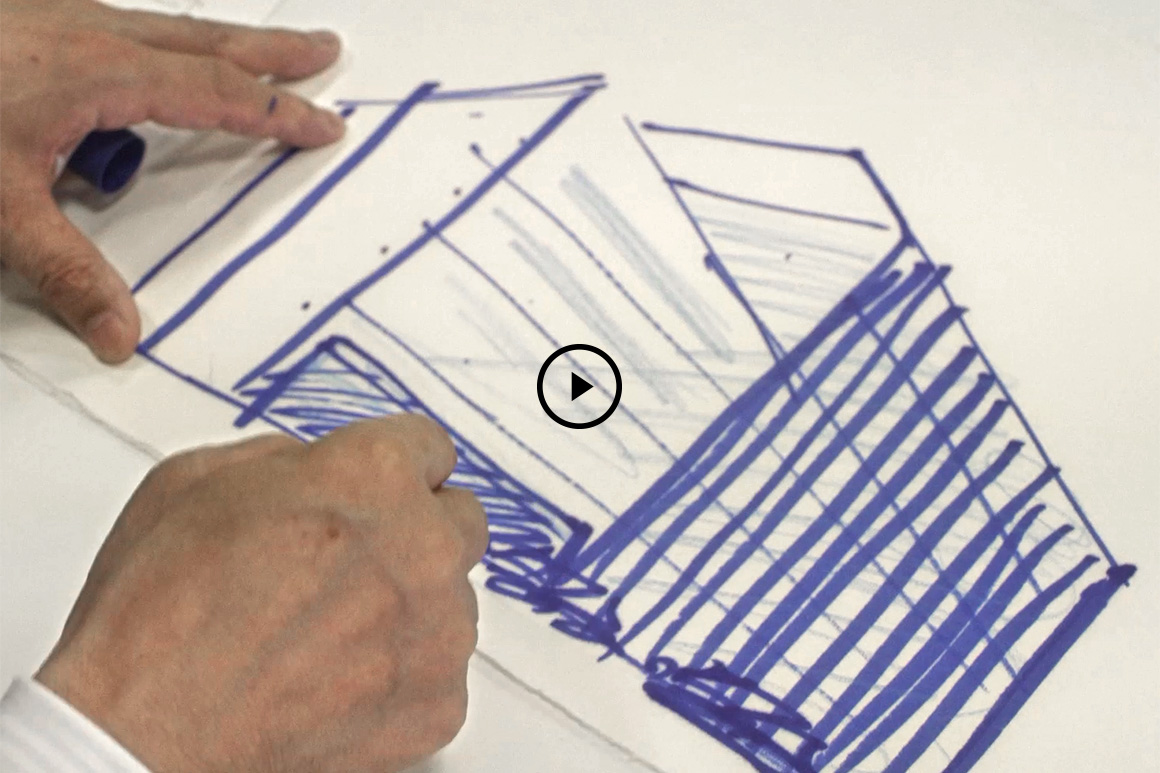 Process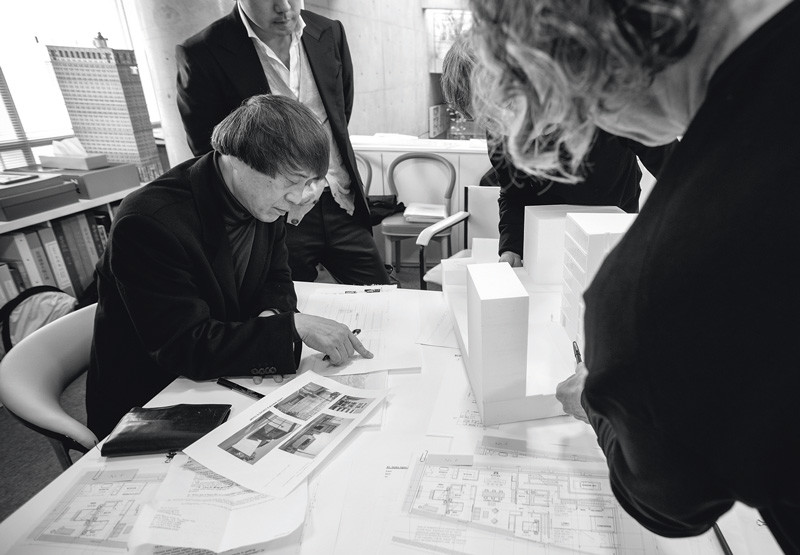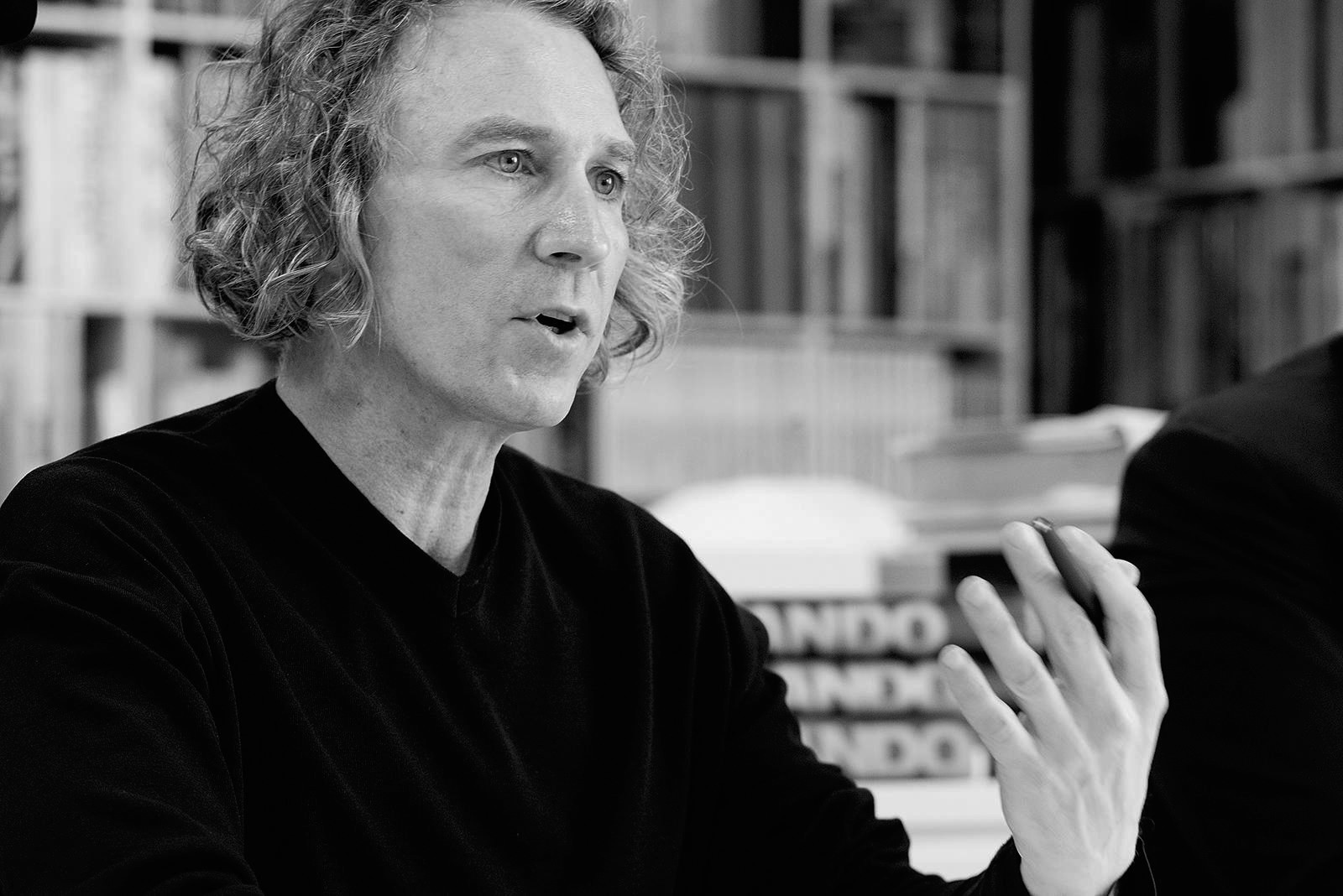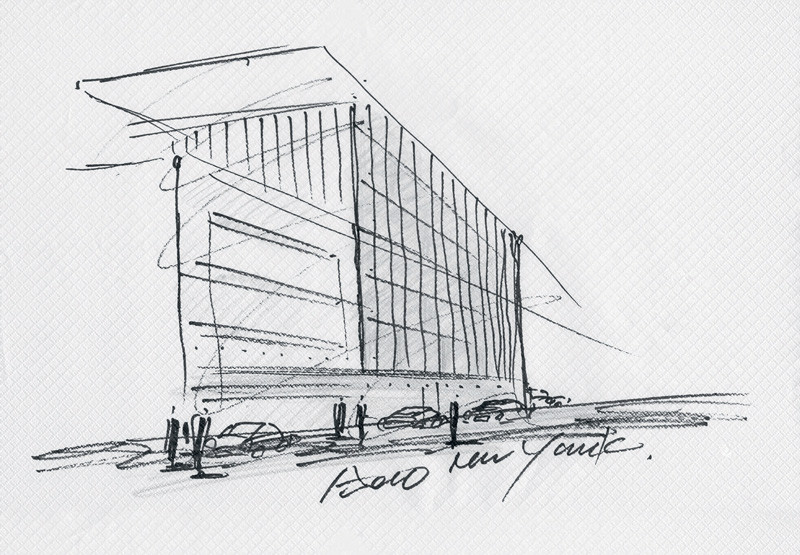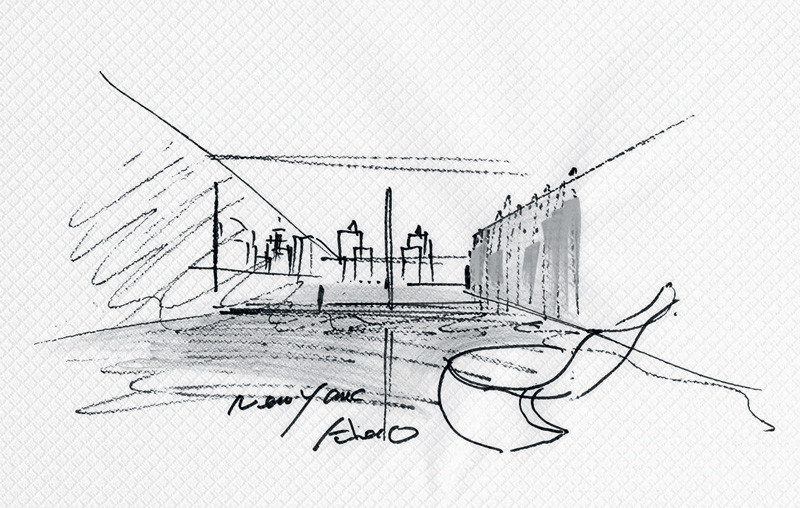 Wherever I am building, I think about how to create a space, in a particular time, that can both only exist and be understood in that particular location.
Tadao Ando