The Building
When describing 152 Elizabeth, Tadao Ando felt that along with embracing Manhattan, it was a paramount for the building to create a sort of sanctuary apart from it. According to Ando, "A home has to be a place where you can reflect on your life. This project is about that. When you come home, 152 Elizabeth should give a quiet feeling. I have to make something that touches human hearts and leaves a feeling inside of them".
In regards to the building, Ando speaks about 152 Elizabeth being made of "20th-century materials" — concrete, iron, and glass. For a building to truly work, Ando believes there has to be a balance of its elements — not just between the light and the shadow, but also between the water, the greenery, the steel, and the glass. About 152 Elizabeth, Ando says that "Every single thing has to be in harmony".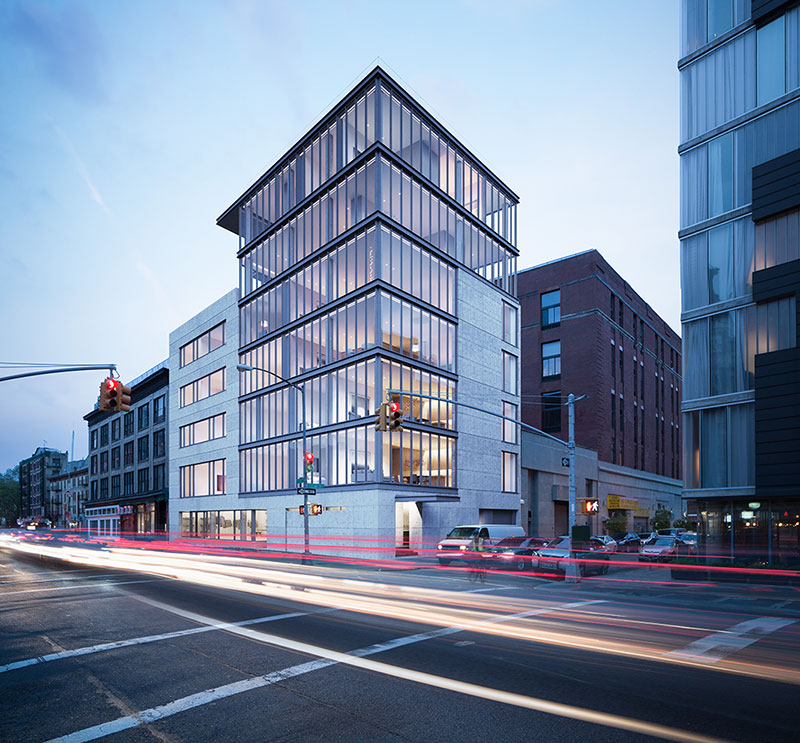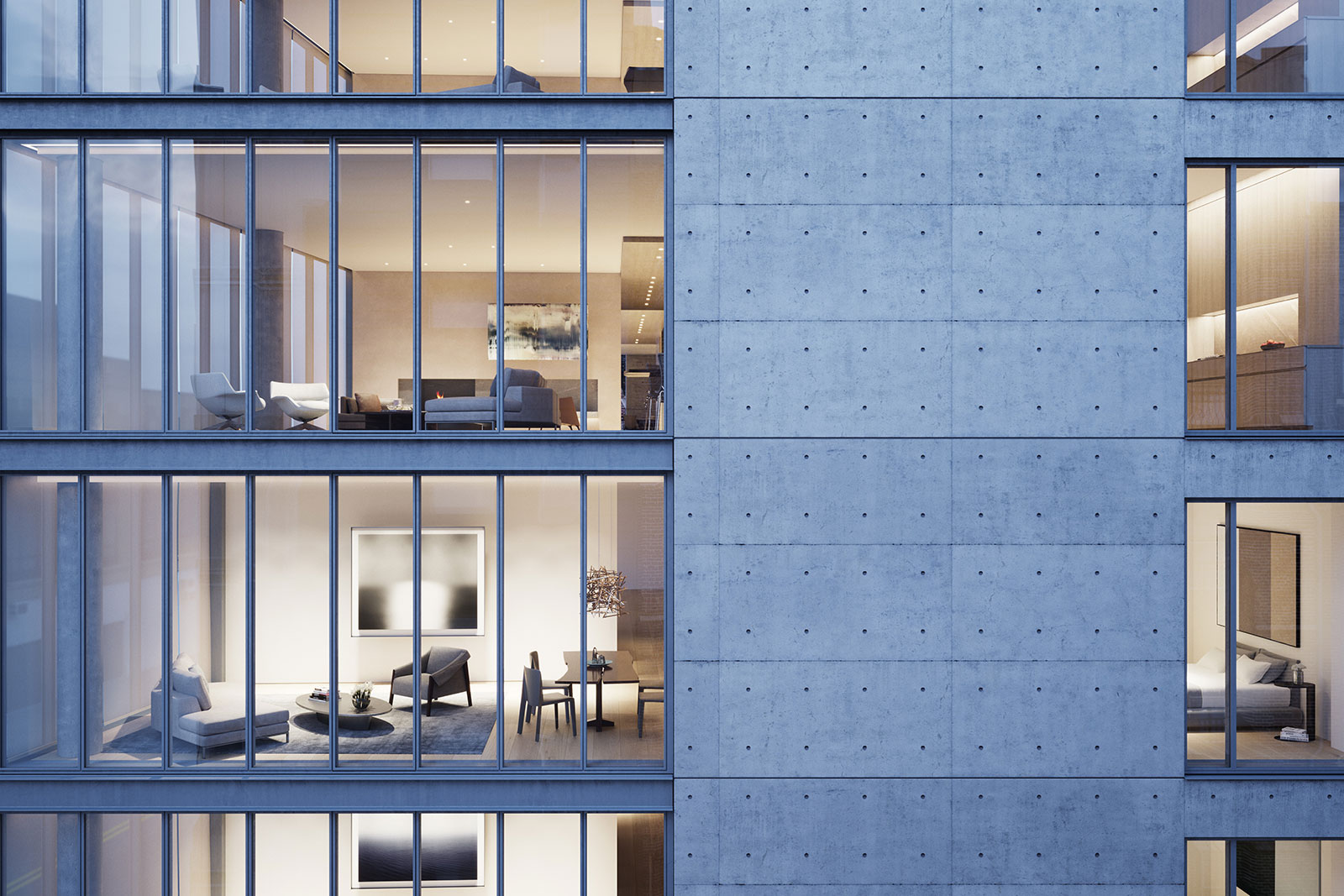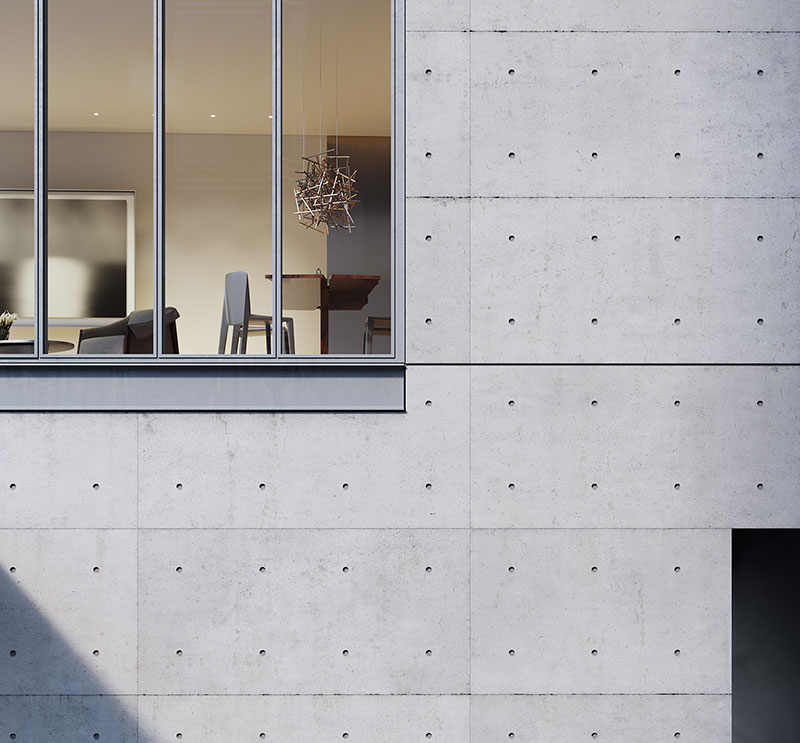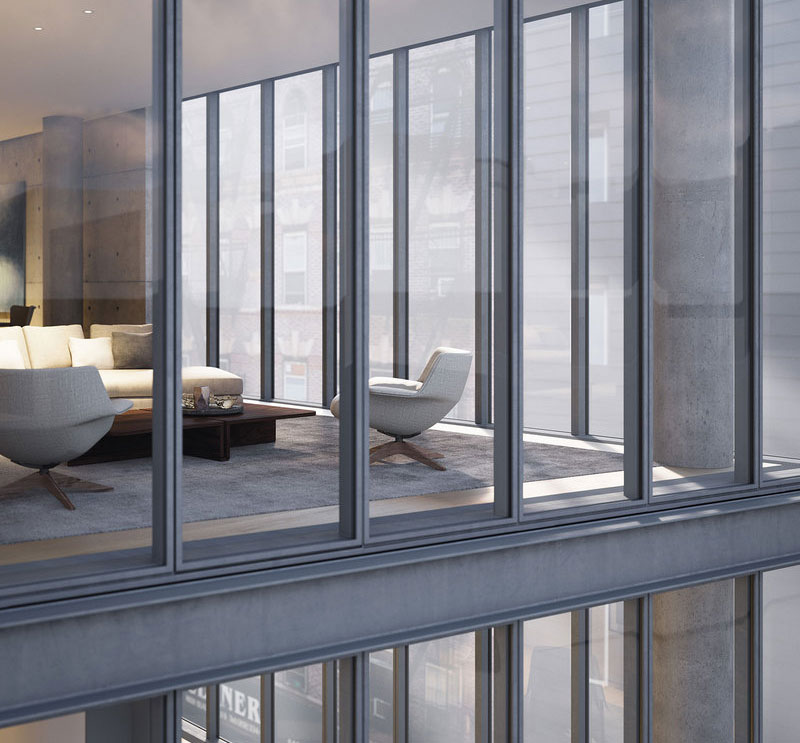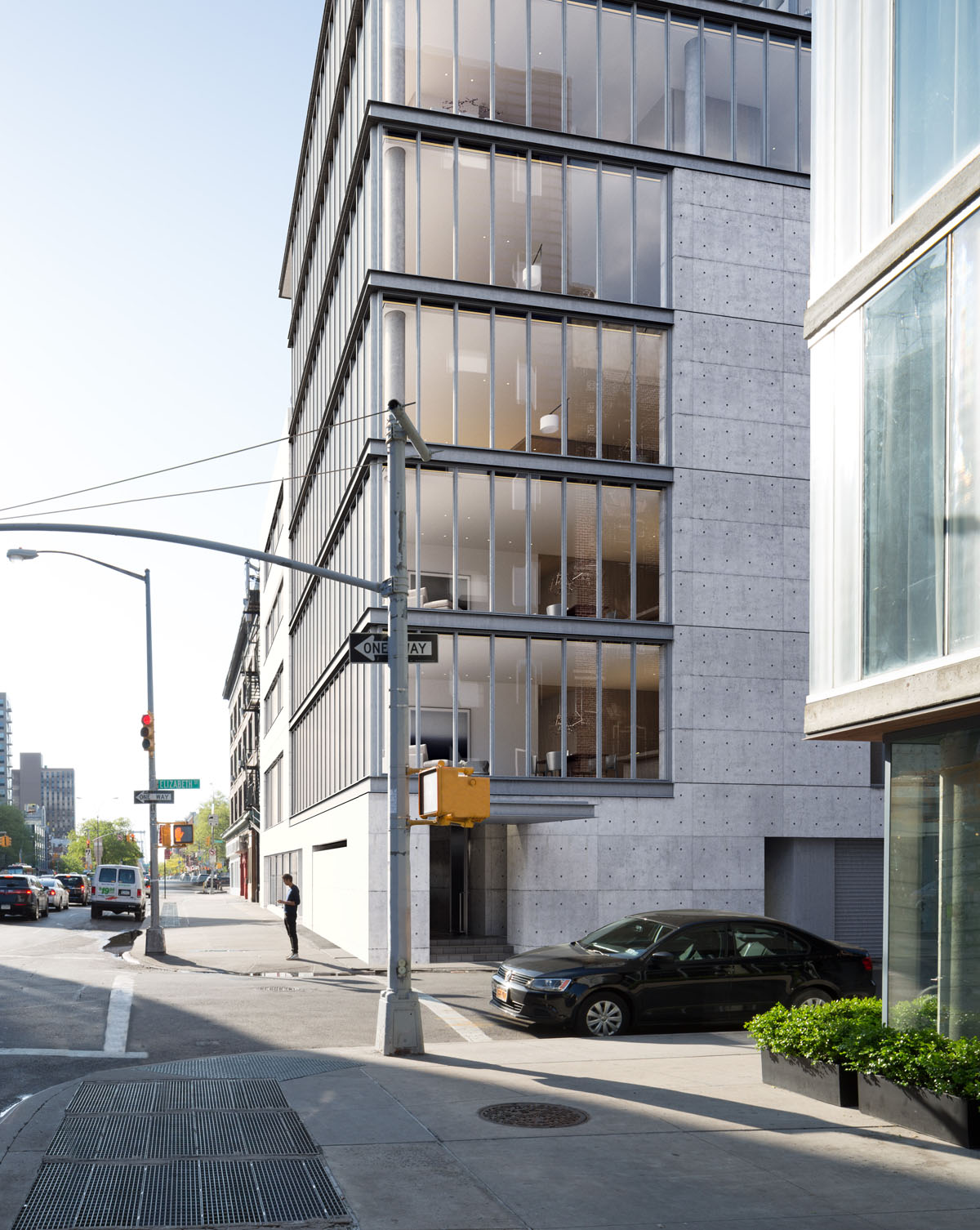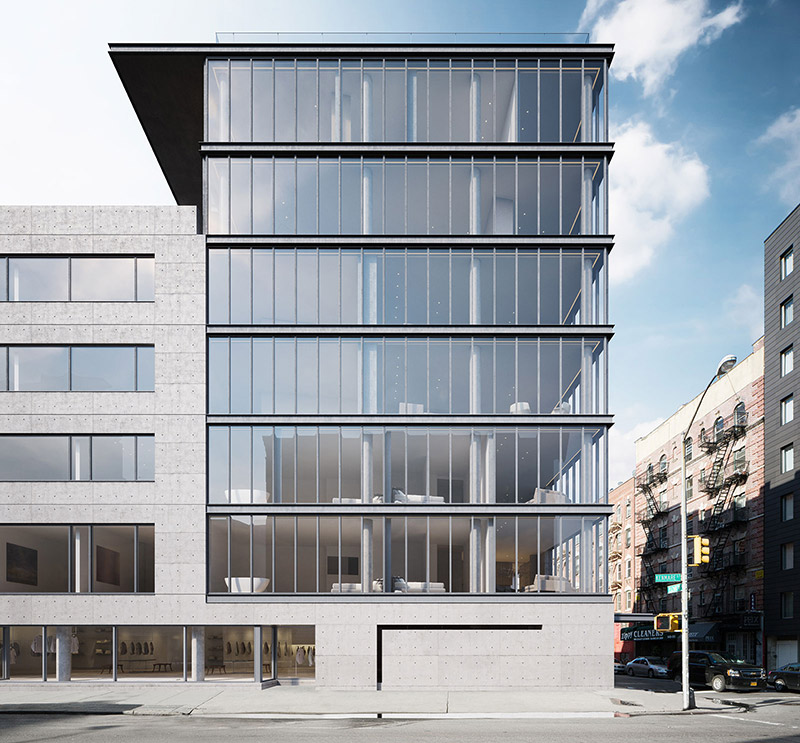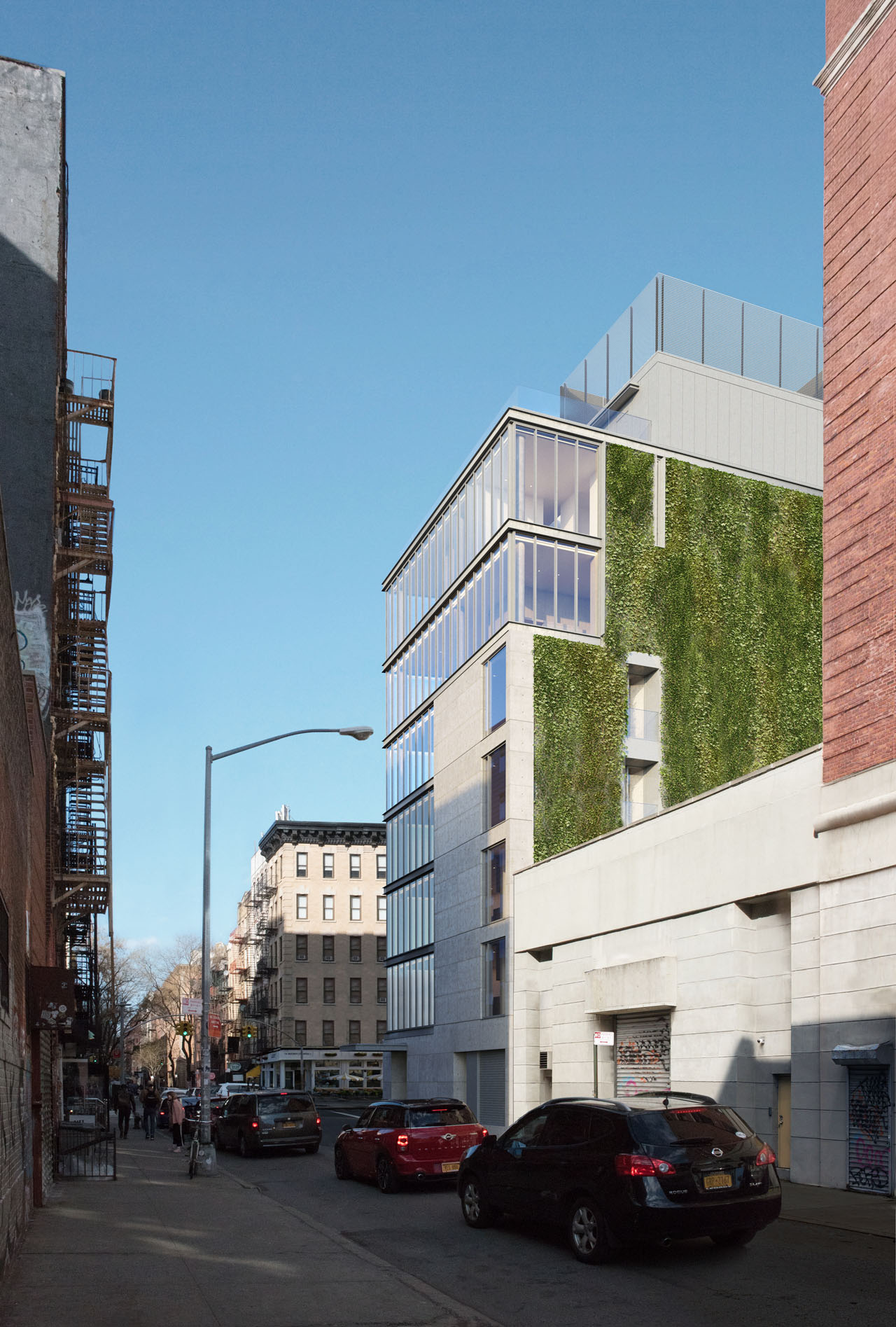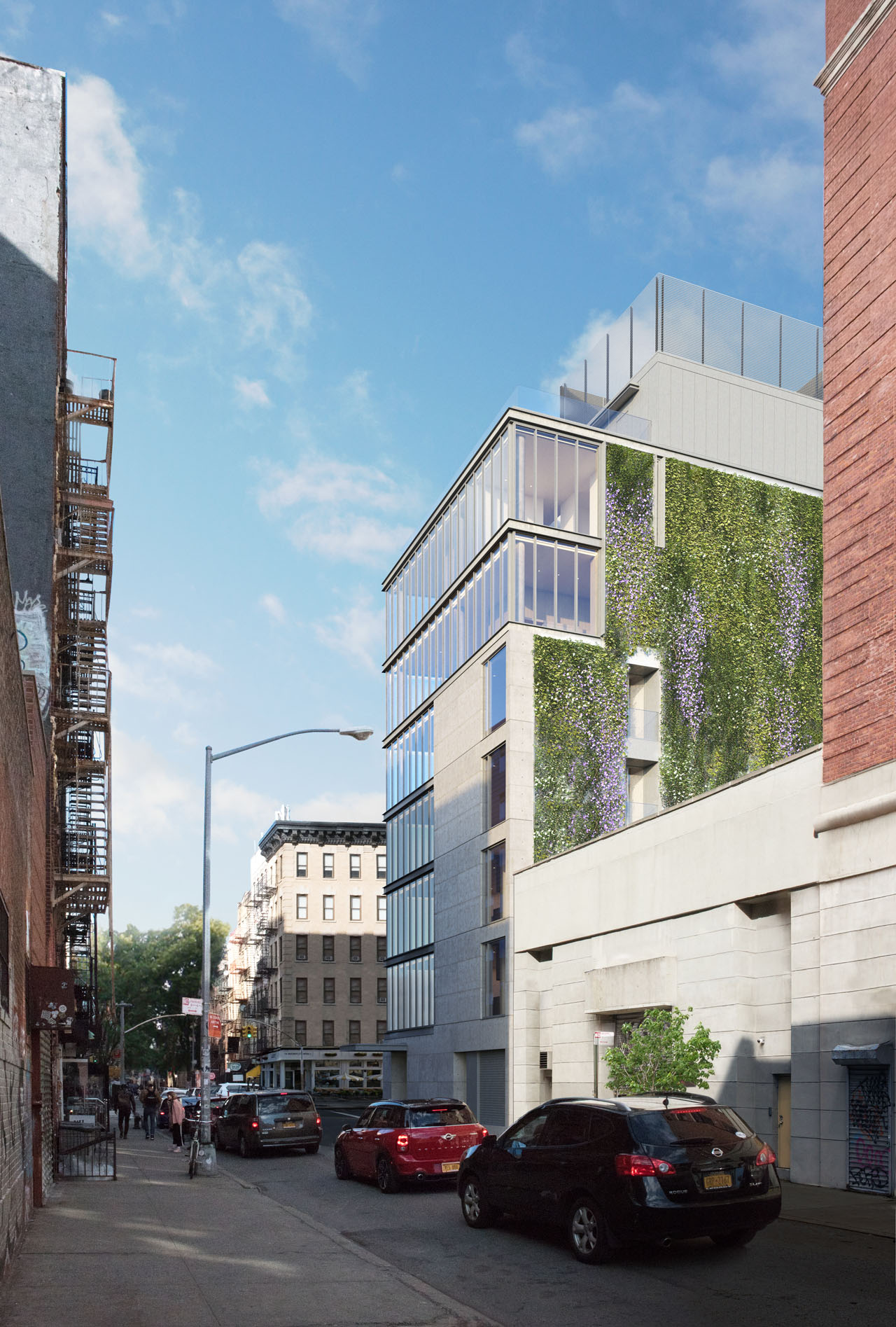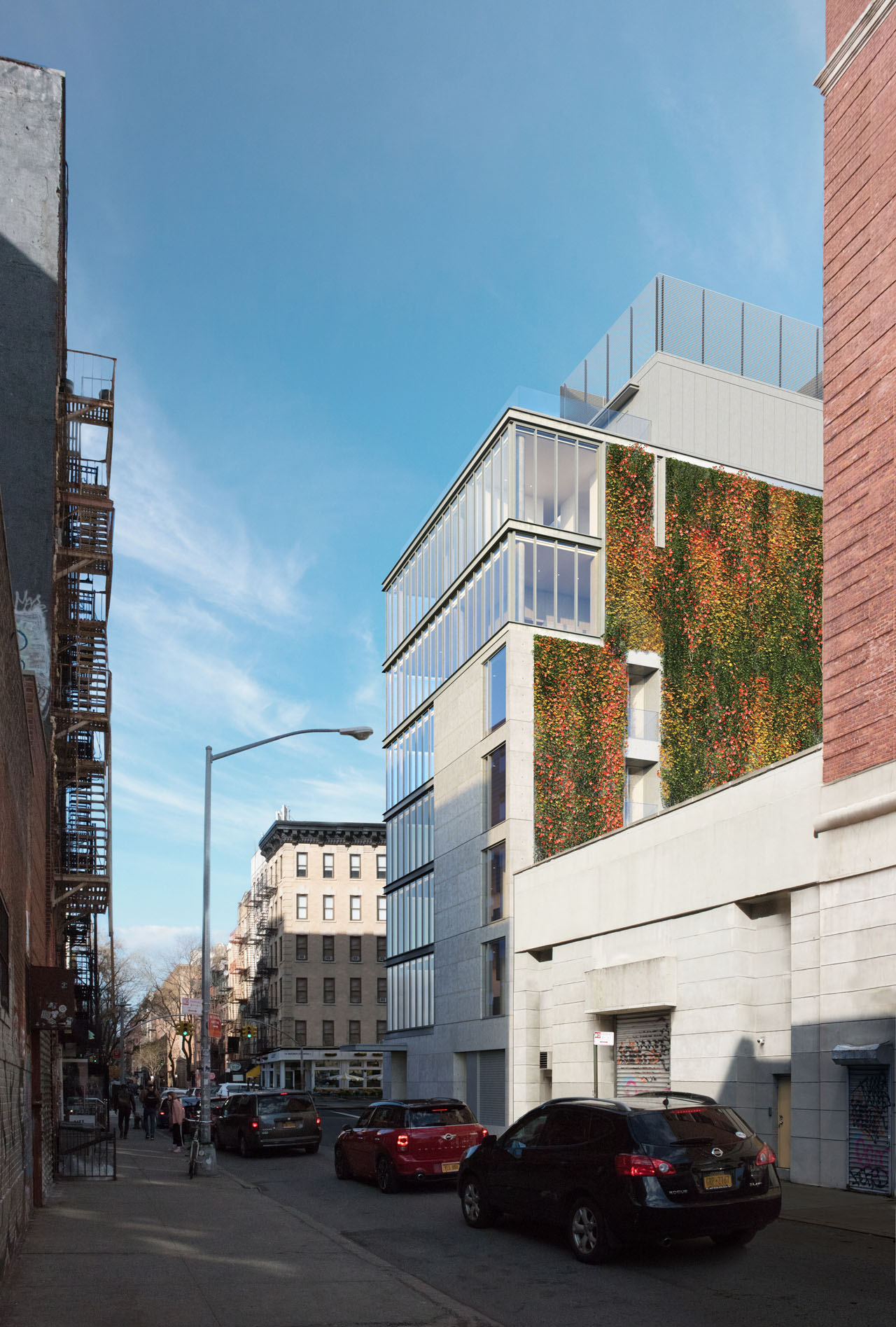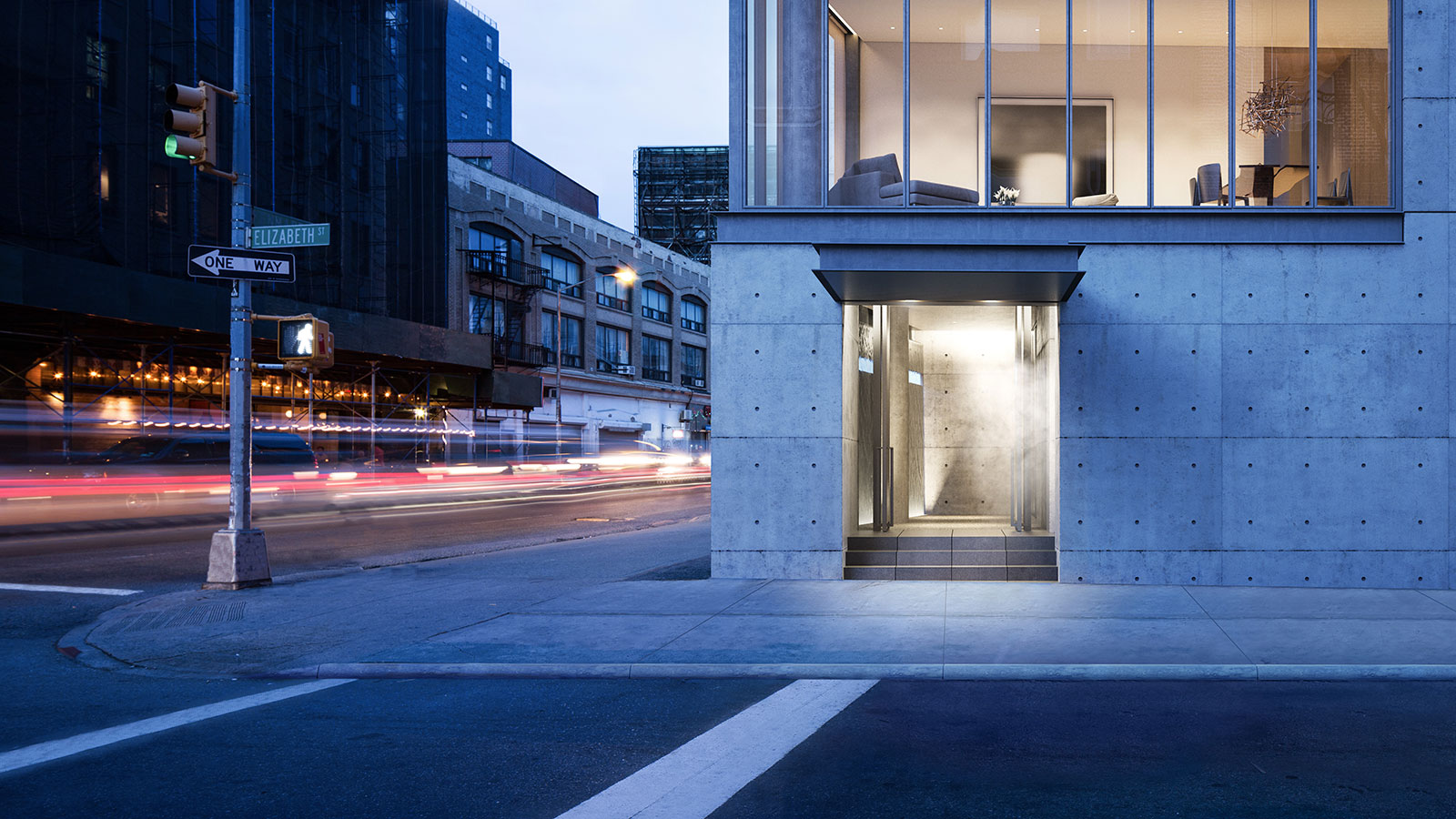 Interiors
At 152 Elizabeth, Michael Gabellini likens his role as its interior architect to that of a made-to-measure suit tailor. Of integrating his immaculately detailed designs into the Tadao Ando–designed building, he says, "I wouldn't say what I'm doing is couture. I don't know if I'd even use an overused word like 'bespoke.' I think the word for this building is 'tailored.'" By that, he means that each of the seven residences is individually configured to create, as he puts it, "optimal proportionality so that programmatically these apartments are sustainable through successive owners." The main idea, he stresses, is for the spaces to be so timeless—and of such high quality—that they're cherished, maintained, and passed down, not torn apart and replaced by something else a few decades later. Establishing the 152 Elizabeth residences required honing in on four main concepts, or elements, that define the interior and exterior spaces: light, air, sound, and water.
While light has long been a signature of Ando's architecture, Gabellini points out that Ando has mastered light because he combines it "with the idea of the shadow playing in." Upon entering the building, one will immediately experience the tension between light and shadow to profound effect. In the residences, natural light will be brought in via floor-to-ceiling windows that frame the space. Artificial-lighting concepts will be incorporated to provide ambience and balance daylight—or occasionally simulate it.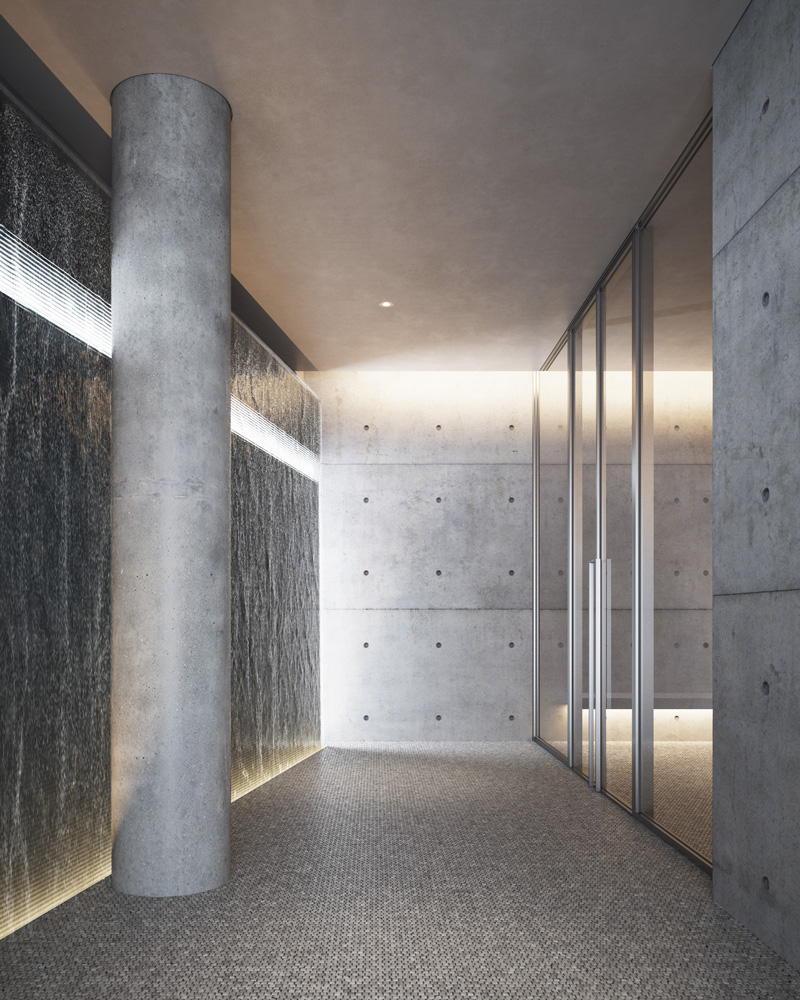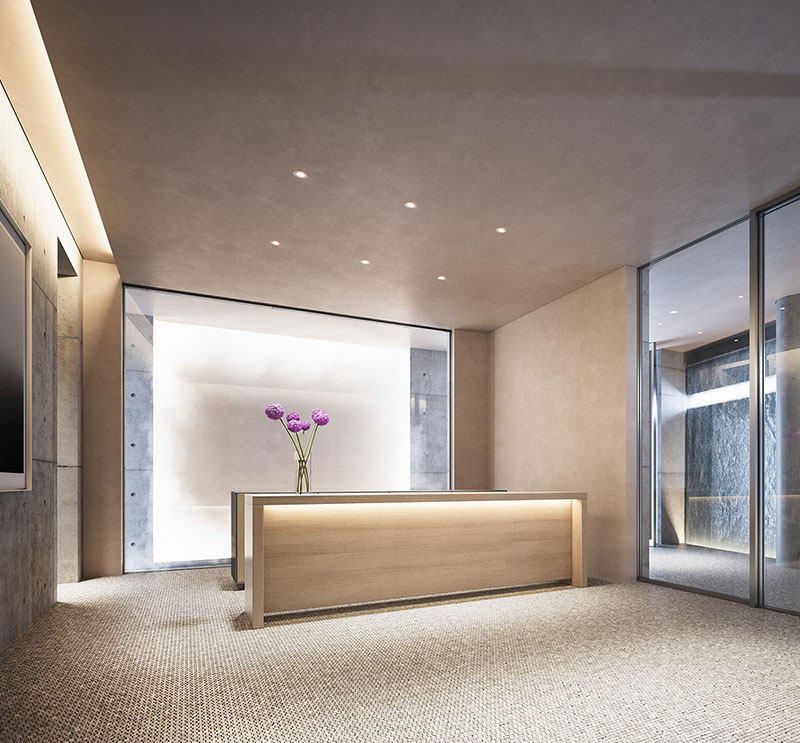 Sound was also a "defining element" for Gabellini, who wished to construct an acoustical cocoon that allows for concentration and comfort. Using airport-quality exterior glass, the window-wall façade removes outside noise. Wood-paneled areas between each residence's public and private areas will contribute to each space's acoustical qualities, as will the custom Dinesen oak flooring planks. Accentuating this seamless setting will be full-height doors and floating walls.
Nature is celebrated throughout. From the water wall in the vestibule to reflecting pools in the penthouse, water will add a sense of animation and contemplation. The sprawling downtown views will round out the space, bringing the outside in and the inside out. One of the building's most distinctive features will be a 55-foot-high and 99-foot-wide living green wall that hugs the fourth and fifth floor terraces. Of the resulting residences, Gabellini says, "I look as this as a composition of complementary opposites. Ando's primary elements—light and water—have been layered with two additional elements: air and sound. These environmental spatial attributes—light, air, sound, and water—are creating the frame for these portraits that are individual living spaces."
The word 'luxury' is so amorphous and anonymous. For us, this idea of luxury is how you think about fitting out a space with proportion, with a sense of materiality.
Michael Gabellini